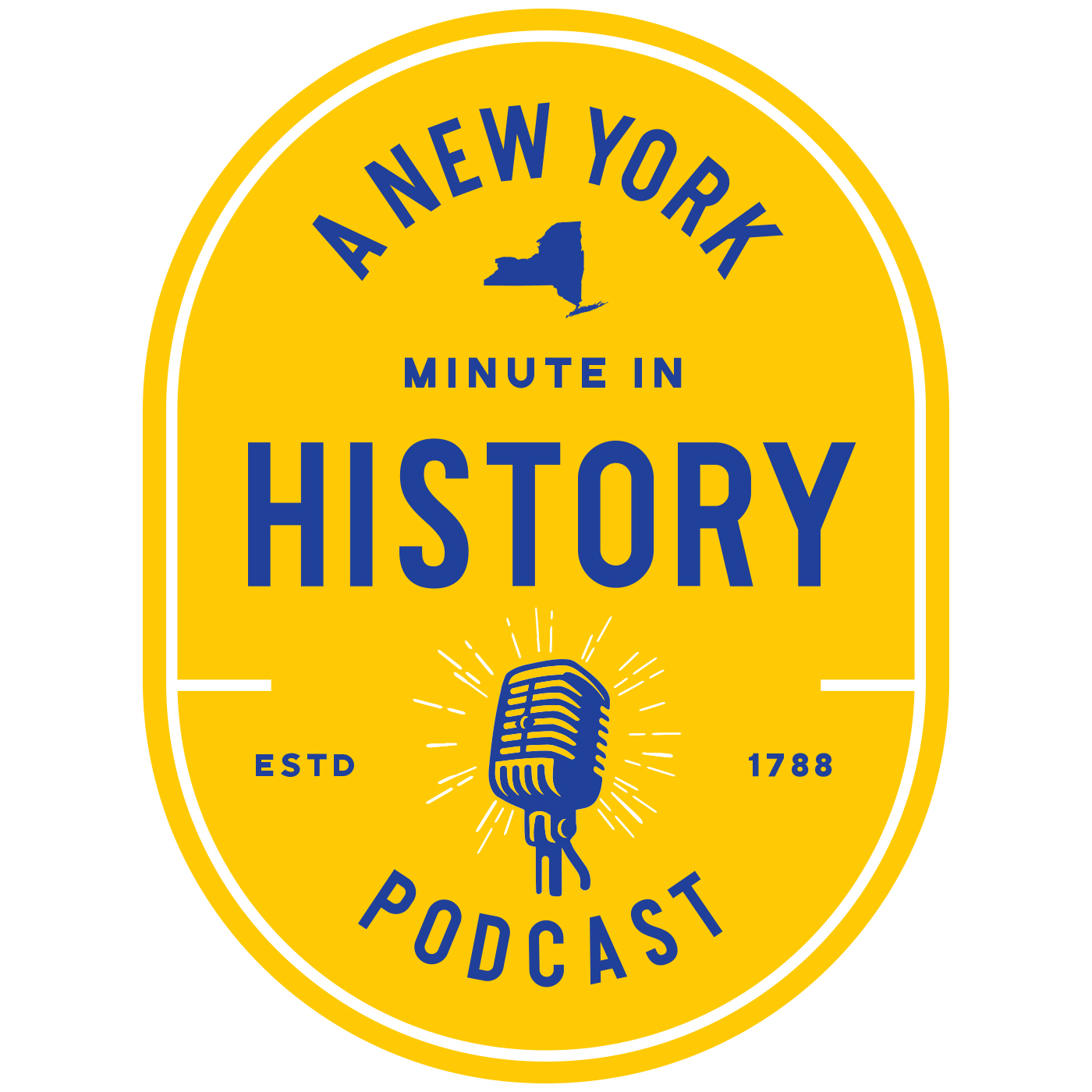 About The Show
The winner of a Regional Edward R. Murrow Award and a New York State Broadcasters Association Award, A New York Minute In History tells the unique tales of New Yorkers throughout American history. With the state's hundreds of historical markers as a guide, join Devin Lander and Lauren Roberts as they explore the people, places, and experiences that made New York. How is the Erie Canal used today? Where did baseball get its start? And who inspired the story of the headless horseman?
A New York Minute In History is a production of the New York State Museum, WAMC, and Archivist Media, with support from The William G. Pomeroy Foundation. The podcast is produced by Jesse King and Jim Levulis of WAMC Northeast Public Radio. Original episodes were co-hosted by Don Wildman of Mysteries at the Museum on Travel Channel.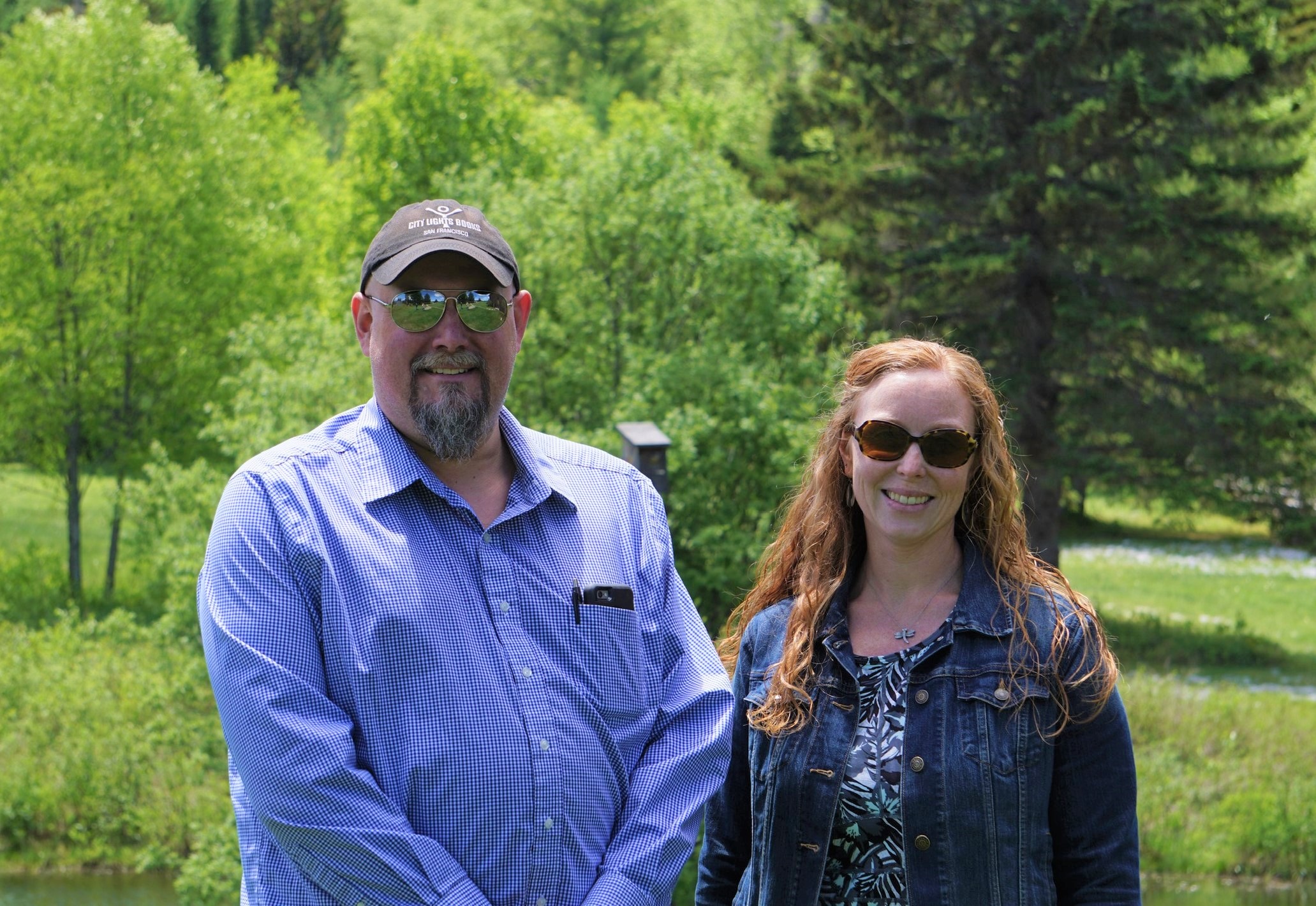 Devin Lander is New York's 16th state historian. Previously, he was the executive director of the Museum Association of New York (MANY) and worked for the chair of the state Assembly's Tourism, Arts, Parks and Sports Development and Governmental Operations Committees. He holds a BA in History from SUNY Plattsburgh and a MA in Public History from the University at Albany, where he is currently finishing his PhD. Devin is also co-editor of the New York History journal, published by Cornell University Press. He was elected a New York Academy of History fellow in 2020.
Lauren Roberts has been the Saratoga County historian since 2009. She holds a BA in Anthropology and American Studies from Skidmore College, and earned her MA in Public History from the University at Albany. Roberts co-produced the successful 2017 documentary Harnessing Nature: Building the Great Sacandaga, chronicling the construction of New York's largest reservoir. She also serves as the coordinator for municipal historians in the Capital Region, through the Association of Public Historians of New York State.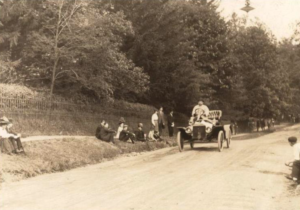 Early Auto Racing in New York | A New York Minute in History
On this episode, Devin and Lauren discuss a William G. Pomeroy marker recognizing a 1900 auto race in Suffolk County, New York, and the importance of racing in automobile history. Was that race to Babylon really the first of its kind in the U.S.? And how did...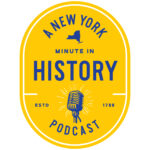 Margaret Hastings, the "Shangri-La WAC" | A New York Minute in History

Mar 30, 2022 • 00:29:30

In honor of Women's History Month, Devin and Lauren highlight a Pomeroy marker in Tioga County and tell the story of Corporal Margaret Hastings, a member of the Women's Army Corps who survived 47 days in a New Guinea jungle during World War II.

Rapp Road and the Great Migration | A New York Minute in History

Mar 3, 2022 • 00:29:30

On this episode, hosts Devin and Lauren delve into the history of Albany County's Rapp Road Community, an African American neighborhood built by southern immigrants who moved north for a better life in the late 1920s.

Thomas Paine's Lost Body | A New York Minute in History

Jan 28, 2022 • 00:29:30

In the first episode of our new season, Devin and Lauren look to a William G. Pomeroy marker in Westchester County to learn about American patriot Thomas Paine, his influence on the American and French Revolutions — and just how and why his body went missing. Where is Thomas Paine…

Historical Markers | A New York Minute In History

Oct 27, 2021 • 00:29:59

On this episode, Devin and Lauren tackle all of New York's historical markers at once — sort of. Devin and Lauren discuss how the state's historical marker program got started, what happened to it, and how communities can apply for a marker today. As an added bonus, Devin and Lauren…

The Burned Over District | A New York Minute In History

Sep 7, 2021 • 00:29:30

In this episode, Devin and Lauren discuss the "Burned Over District," and how upstate New York became a "cauldron" of emergent religions and alternative communities during the 19th century. How did the Burned Over District collide with state and national history? And what role did the Erie Canal play in…

Drinking The Waters: The Healing Springs Movement | A New York Minute In History

Jul 30, 2021 • 00:29:00

This episode delves into the public health industry that emerged in New York in the 19th Century. As the understanding of medicine and health evolved over time, there were many communities in New York state whose location was thought to have healing properties, most often because of the existence of…

Discovering Timbuctoo | A New York Minute In History

Jun 30, 2021 • 00:29:59

Devin and Lauren dive into the history of Timbuctoo, an African American settlement founded by philanthropist Gerrit Smith in response to an 1846 law requiring all Black men to own $250 worth of property in order to vote in New York state. To counter this racist policy, Smith decided to…

Audrey Munson: America's First Supermodel | A New York Minute In History

May 26, 2021 • 00:29:59

In this episode, Devin and Lauren research the life of Audrey Munson, America's first supermodel. Born in upstate New York, Munson was one of the most famous models of the early 20th Century, and posed for the top American artists in the Beaux Arts movement. Sculptures based on Munson dot…

The Irish Invasion Of Canada | A New York Minute In History

Apr 28, 2021 • 00:29:30

In this episode, Devin and Lauren investigate the invasions of Canada by the Fenian Brotherhood, a group of Irish Nationalists intent of freeing Ireland from British control. These invasions were launched from several locations in upstate New York, including the site of a recently-erected William G. Pomeroy Foundation marker in…

75 Years Later, NY Native Recalls Japan's Surrender Aboard U.S.S. Missouri | A New York Minute In History

Sep 2, 2020 • 10:34

On September 2, 1945 the hostilities of World War II ended when Japan's formal surrender was signed aboard the U.S.S. Missouri in Tokyo Bay. Aboard that ship 75 years ago was Bob Kennedy, a native of New York's Steuben County who now lives in Saratoga Springs. WAMC's Jim Levulis, the…