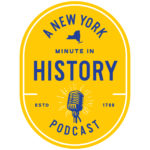 The coronavirus pandemic has altered the world. And it's upended how many people go about their daily lives. One organization in New York's Capital Region wants to collect and preserve the stories of how ordinary people are living through COVID-19. The Schenectady County Historical Society is asking county residents to share their experiences of how the pandemic is affecting them, to build an archive.
WAMC's Lucas Willard spoke with the organization's librarian and archivist Marietta Carr to learn more.
Click here to learn more about the historical society's efforts.