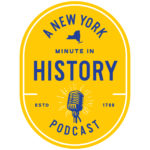 On this special episode of A New York Minute In History, we come to you from the New York State Museum in Albany. The occasion is Capital Region History Day as more than 100 students from area schools displayed their projects in hopes of making it to New York State History Day in Cooperstown on April 29.
Co-host Don Wildman spoke to some of the students competing and the teachers involved in the effort.
The team of A New York Minute In History would like to thank the staff at the New York State Museum for their hospitality.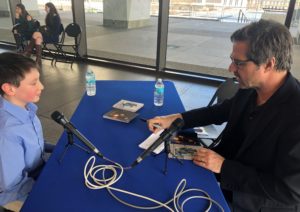 A New York Minute In History is a podcast about the history of New York and the unique tales of New Yorkers. It is hosted by Devin Lander, the New York State Historian, and Don Wildman. Jim Levulis is the producer. A New York Minute In History is a production of the New York State Museum, WAMC Northeast Public Radio and Archivist Media.
Support for this podcast comes from The William G. Pomeroy Foundation, which helps people celebrate their community's history by providing grants for historic markers and plaques. Since 2006, the Foundation has expanded from one to six different signage grant programs, and funded over 800 signs across New York State and beyond … all the way to Alaska! With all these options, there's never been a better time to apply.
The Foundation's programs in the Empire State include commemorating national women's suffrage, historic canals, sites on the National Register of Historic Places, New York State's history, and folklore and legends. Grants are available to 501(c)(3) organizations, nonprofit academic institutions, and municipalities. To apply for signage at no cost to you, or to learn more about the Foundation's grant programs, visit WGPfoundation.org.
The project is also sponsored by a Humanities New York Action Grant with funds from the National Endowment for the Humanities. Any views, findings, conclusions or recommendations expressed in this program do not necessarily represent those of the National Endowment for the Humanities.