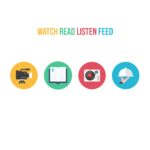 On this episode of Watch Read Listen Feed we discuss the following:
Watch: Hedwig and the Angry Inch
Read: A Sport and a Pastime by James Salter
Listen: Agnes Obel – Aventine
Feed: Scotch Bonnet Pepper
Write in with your opinions! [email protected].
Recipes:
Louise:
1. Bloody Hot Mary with Grilled Shrimp Garnish
2. 4 servings
3. Ingredients
4. Cocktail
Pint of vodka
Ice cubes
1 Lime – cut into wedges for garnish
Half a Scotch Bonnet (diced)
4 cups of V8
1 tablespoon minced Ginger
1.5 tablespoon Worchester Sauce
2 tablespoons of Lime Juice
2 teaspoons of Celery Salt
Celery Sticks for Garnish
5. Shrimp
6. Olive Oil
7. 1 tablespoon Lime Juice
8. Half a diced Scotch Bonnet
9. Pinch of salt and pepper
10. 4 large shrimp (one per person)
11. Directions
12. 1. Peel and de-vein shrimp and marinate in olive oil, salt and pepper and, a tablespoon of lime juice and half a diced Scotch Bonnet for at least 15 minutes.
13. 2. Heat up grill or a skillet pan. Add shrimp and flip after 90 seconds until shrimp is pink in color and curled at the edges. About 3 minutes.
14. 3. Add all cocktail ingredients except the vodka to a blender and blend!
15. 4. Add ice to glasses.
16. 5. Pour a shot of vodka in each glass and top with cocktail mix from the blender. Stir.
17. 6. Use a paring knife to score a small horizontal slit on the underbelly of the shrimp and place shrimp on edge/rim of glass. Add a wedge of lemon, a stick of celery and enjoy!
Jamel:
JAMAICAN STEAMED CABBAGE
Ingredients
1 large cabbage
1 medium onion
1 medium carrot
2 cloves garlic
1/2 red sweet bell pepper
1/4 yellow sweet bell pepper
2 sprigs thyme
2 tablespoons olive oil
1/4 teaspoon black pepper
Salt to taste
1/2 scotch bonnet pepper
INSTRUCTIONS
Cut the cabbage into four quarters, remove the middle, wash the cabbage leaves and slice them into small pieces. Set aside
Peel, wash and chop the carrot into thin strips.
Chop the onion and bell peppers into small pieces.
Finely cut the garlic.
Add the oil, onion, garlic and thyme to a saucepan on medium heat and let it cook for about three minute until the onion is a bit soft.
Add the cabbage, bell pepper, and carrot, scotch bonnet pepper if using any and salt to your taste. Stir well.
Turn the heat to low. Cover saucepan and let the vegetables steam until soft and tender. (I personally like vegetables crispy. Whenever I am cooking for myself, the cabbage and carrot cook for no more than 10 minutes.)
Add the black pepper. After about 2-3 minutes turn the heat off.
http://jamaicanfoodsandrecipes.com/amaican-steamed-cabbage/
Dave:
Ingredients
1/2

 

Scotch bonnet pepper

 

seeds removed

6

 

plum tomatoes

 

seeds removed and chopped

2

 

scallions

 

coarsely chopped

1

 

lime

 

peeled

2

 

garlic cloves

1

 

teaspoon

 

lime juice

3

 

teaspoons

 

vegetable oil

2

 

teaspoons

 coriander
Instructions
Using a food processor, finely chop the Scotch bonnet, scallions, garlic, and whole lime.

When complete, add the chopped tomatoes, lime juice, vegetable oil, and coriander, and pulse until you reach your desired salsa consistency
Deanna:
Strawberry Scotch Bonnet Jam
Makes about 10 cups (enough for 10 half-pint jars)
INGREDIENTS
8 cups strawberries, washed, hulled and quartered (you can use frozen berries; however, this will result in more liquid, meaning you'll have to cook your jam down longer)
1-2 Scotch bonnet peppers, seeds removed and finely chopped (use 1 for gentle heat, 2 for more assertive heat)
5 cups sugar
1 1/2 cups peeled, cored, and grated apples (like Granny Smith – about three apples)
2 tablespoons Grand Marnier (or any kind of quality orange liqueur or Triple Sec – orange juice or lemon juice can be used instead)
2 teaspoons kosher salt.
METHOD
In a large pot, combine all ingredients. Cook over medium-high heat until a boil forms. Stir frequently with a wooden spoon.
Reduce heat to medium. Cook, stirring and scraping the bottom of the pan frequently, until bubbles become larger and slower (about 45 minutes to an hour). Jam should reduce to a little more than half to be considered done, or read at 220 degrees Fahrenheit on a candy thermometer.
Remove from heat and immediately ladle into hot jars or other containers. The jam may be canned (either in a hot-water bath or pressure canner, just follow manufacturer's recommendations) or refrigerated for about two weeks. Jam can also be frozen for up to six months, just be sure to leave enough head space in the containers for expansion.