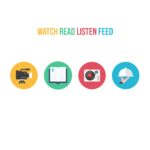 Inaugural episode!  Join us (Deanna Fox, Louise Hendry, Jamel Mosely and WAMC's Dave Hopper) as we discuss the following:
Watch: Coherence
Read: Nutshell by Ian McEwan
Listen: Khruangbin – Con Todo el Mundo
Feed: Turmeric
Write in with your opinions! [email protected].
Recipes:
Deanna:
Tahini Dressing with Turmeric
Makes about 1/2 cup
INGREDIENTS
1/4 cup tahini (sesame paste, stirred if necessary to incorporate oil)
3 tablespoons fresh lemon juice
1 tablespoon olive oil
1 tablespoon water
1 tablespoon honey, or to taste
2 teaspoons ground turmeric
1/2 teaspoon kosher salt, or to taste
1/4 teaspoon cayenne pepper
1/4 teaspoon fresh black pepper, or to taste
METHOD
Combine all ingredients in a bowl and whisk vigorously to combine. Use this sauce to drizzle on grilled vegetables, as a salad dressing, or as a dip for pretzels and chips. It also works well as the base sauce for fish and roasted chicken. To thin the dressing, add small amounts of water and whisk until desired consistency is reached. To thicken, add 1/4 cup of Greek yogurt, whisk, and season to taste.
Dave:
Grilled Chicken Breasts with Turmeric and Lime
Louise:
1 can of coconut milk
2cupsfrozen peaches
1/2tspturmeric
1/4tspginger
3Tbspagave syrup
squeeze of lime juice
1/4 tsp lime zest
Instructions
Report this ad
Combine ingredients in a blender and liquefy.
Taste – add more of any ingredient you'd like to be prevalent.
Pour into a popsicle mold and freeze for minimum of 6 hours.
Jamel:
YELLOW SAFFRON RICE – CARIBBEAN STYLE
An aromatic rice dish seasoned up with saffron (turmeric) with carrots, peppers and raisins.
INGREDIENTS:
2 cups jasmine rice (unwashed)
1/2 teaspoon turmeric powder
1 red bell pepper, chopped
1 cup cubed carrots
1 green bell pepper, chopped
3 sprigs thyme
2 scotch bonnet peppers
2 cloves garlic, chopped
1/4 cup sliced celery
1 shallot, chopped (or pimento pepper)
2 1/4 cups vegetable stock (can substitute with 2 /14 cups water and 2 bullion cubes)
1 tablespoon coconut oil
1 1/2 tablespoon olive oil
Salt and pepper to taste
1/4 cup raisins (optional)
INSTRUCTIONS
On a medium-low heat, heat coconut oil
Add garlic, bell peppers, celery, carrots, shallots until opaque
Add saffron powder (turmeric) and thyme and mix till everything is coated
Add rice and incorporate
Add stock (or water and bouillon mixture)
Add raisins and scotch bonnet peppers
Cover dish and turn heat down to low
Leave to steam for 20 minutes till rice is cooked. (Try not to check it too much and also to not burst the pepper)
http://www.homemadezagat.com/2017/10/callaloo-box-november-box.html
I used this recipe as inspiration for week 2. 
I also added about a tablespoon of Jamaican curry powder and a splash of vinegar.