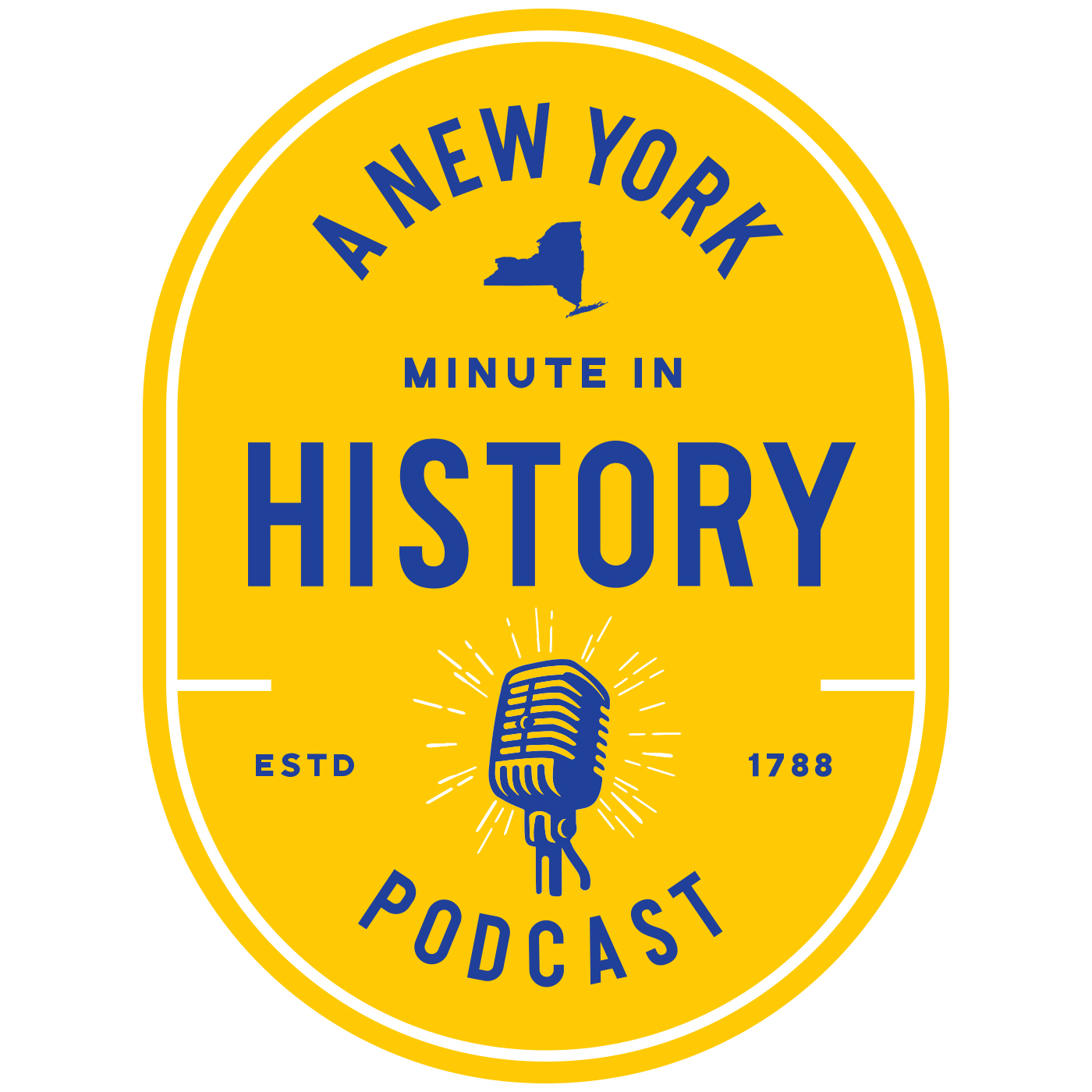 About The Show
The winner of a Regional Edward R. Murrow Award and a New York State Broadcasters Association Award, A New York Minute In History tells the unique tales of New Yorkers throughout American history. With the state's hundreds of historical markers as a guide, join Devin Lander and Lauren Roberts as they explore the people, places, and experiences that made New York. How is the Erie Canal used today? Where did baseball get its start? And who inspired the story of the headless horseman?
The podcast is produced by Jesse King and Jim Levulis of WAMC Northeast Public Radio. Original episodes were co-hosted by Don Wildman of Mysteries at the Museum on Travel Channel.
A New York Minute In History is a production of the New York State Museum, WAMC, and Archivist Media, with support from The William G. Pomeroy Foundation. Original episodes were also sponsored by a Humanities New York Action Grant, with funds from the National Endowment for the Humanities. Any views, findings, conclusions or recommendations expressed in this program do not necessarily represent those of the National Endowment for the Humanities.
Find us on social media! Twitter: @NYHistoryMinute Instagram: @nyhistoryminute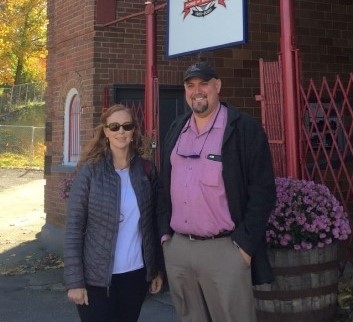 Devin Lander is New York's 16th state historian. Previously, he was the executive director of the Museum Association of New York (MANY) and worked for the chair of the state Assembly's Tourism, Arts, Parks and Sports Development and Governmental Operations Committees. He holds a BA in History from SUNY Plattsburgh and a MA in Public History from the University at Albany, where he is currently finishing his PhD. Devin is also co-editor of the New York History journal, published by Cornell University Press. He was elected a New York Academy of History fellow in 2020.
Lauren Roberts has been the Saratoga County historian since 2009. She holds a BA in Anthropology and American Studies from Skidmore College, and earned her MA in Public History from the University at Albany. Roberts co-produced the successful 2017 documentary Harnessing Nature: Building the Great Sacandaga, chronicling the construction of New York's largest reservoir. She also serves as the coordinator for municipal historians in the Capital Region, through the Association of Public Historians of New York State.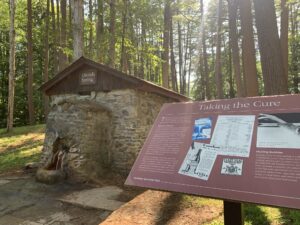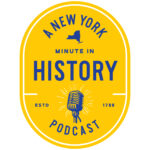 The Fox Sisters and the "Great American Hoax" | A New York Minute in History

Aug 30, 2023 • 00:29:27

For our season finale, Devin and Lauren tell the story of the Fox sisters, who rose to fame as early practitioners of modern spiritualism in the 19th Century. Margaretta and Catherine Fox were able to convince many people that they could commune with the dead, though they later admitted to…

The Florence Farming Association | A New York Minute in History

Jul 28, 2023 • 00:29:57

On this episode, Devin and Lauren tell the story of the Florence Farming and Lumber Association, a settlement of free African Americans in Oneida County beginning in 1846. The Association was the creation of abolitionists Gerrit Smith and Stephen Myers, and it developed on land given by Smith, who at…

Las Villas | A New York Minute in History

Jun 30, 2023 • 00:29:27

On this episode, Devin and Lauren learn about an enclave of restaurants, bars and resorts that catered to predominately Latin American clientele near the Catskill Mountains. As more and more Latinos immigrated to New York City for work, they began to look to places outside the city for recreation and…

Radio Cloak and Dagger | A New York Minute in History

Jun 1, 2023 • 00:29:57

On this episode, Devin and Lauren tell the recently declassified story of a covert radio station built by the FBI on Long Island to deceive the Nazis during World War II. From 1942-1945, double agents worked in secret from a remote home in Suffolk County on the major operations "Bodyguard"…

New York's Anti-Rent Wars | A New York Minute in History

Apr 28, 2023 • 00:29:27

On this episode, Devin and Lauren delve into the history of the Dutch patroon system in New York state, and tell the story of the anti-rent movement of the 19th Century, during which tenant farmers banded together to (sometimes, violently) oppose the outdated system. In the Albany County town of…

The Persistence of Dr. Mary Walker | A New York Minute in History

Mar 29, 2023 • 00:29:27

For Women's History Month, Devin and Lauren tell the story of Dr. Mary Walker: physician, heroine of the Civil War, and the only woman in history ever to be awarded the Medal of Honor. Born to progressive parents in western New York, Walker would defy the odds to become a…

Aaron Mossell and the Struggle to Integrate Lockport's Schools | A New York Minute in History

Feb 27, 2023 • 00:29:27

On this episode, Devin and Lauren discuss a William G. Pomeroy marker recognizing the contributions of the Mossell family in western New York, and their efforts to successfully integrate the Niagara County city of Lockport's public schools in the late 19th century — nearly 80 years before legal segregation ended…

Hell's Acres: Bare Knuckle Boxing in the Taconic Mountains | A New York Minute in History

Jan 26, 2023 • 00:29:27

On this episode, Devin and Lauren tell the forgotten story of Boston Corners, which once belonged to Massachusetts, but was ceded to New York state by an act of Congress in 1855. The area, now part of the Town of Ancram, was remote in the mid-19th century and hard to…

Preparing for the 250th | A New York Minute in History

Dec 28, 2022 • 00:29:27

Believe it or not, the 250th anniversary of the American Revolution is right around the corner. On this episode, Devin and Lauren discuss how some state agencies and communities are preparing for the big event (from 2025-2033), and how local historians can make the most of the commemoration. We also…

Ithaca's Tuskegee Airman | A New York Minute in History

Nov 30, 2022 • 00:29:27

On this episode, Devin and Lauren tell the story of Verdelle Louis Payne from Ithaca in Tompkins County, who joined the Army Air Forces during WWII and became a pilot. During the war, Payne served in the 99th Fighter Squadron, which became part of the legendary Tuskegee Airmen, an all-Black…