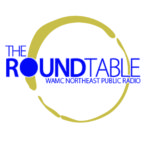 Now in its 5th year, Yidstock celebrates the best of klezmer and new Yiddish music with a wide-ranging lineup of concerts that demonstrate the diversity and breadth of the genre, along with workshops, talks, and other programs.
Headlined by the legendary Klezmatics, this year's lineup also includes the Klezmer Conservatory Band, the Eleanor Reissa Trio, the Yidstock All-stars, and Sklamberg & the Shepherds and many more.
Yidstock Artistic Director Seth Rogovoy, author of The Essential Klezmer: A Music Lover's Guide to Jewish Roots and Soul Music is here to tell us more along with Lisa Newman – Director of Communications at the Yiddish Book Center.