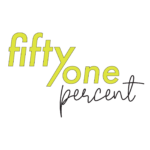 On this week's 51% we speak with a sports studies professor, who says the COVID-19 pandemic is costly for women's sports in particular.  We also hear about a study examining support for transgender service members and much more.
Dr. Amy Bass is a sports studies professor at Manhattanville College in Purchase, New York. She says certain areas of sports will take bigger hits than others during the COVID-19 pandemic. It will be especially costly for women's sports.
A recent study from UCLA shows broad support among service members for transgender troops serving in the military. The Trump Administration bans transgender people from openly enlisting as such. Emily Elena Dugdale reports from Los Angeles for the American Homefront Project.
Dr. Sharon Ufberg returns with her 51% segment "Force of Nature." This time she interviews the founder of Interns 4-Good, Ellie Zimmerman, who will be a high-school senior, in Westchester County, New York. Zimmerman's non-profit provides high school students an opportunity to offer digital support to nonprofits through virtual, skill-based internships. And when the COVID-19 crisis hit, and students and teachers took to virtual learning, interest in virtual help with homework and tech support took off. Zimmerman tells Ufberg what inspired her to start Interns 4-Good.
That's our show for this week. Thanks to Tina Renick for production assistance. Our executive producer is Dr. Alan Chartock. Our theme music is Glow in the Dark by Kevin Bartlett. This show is a national production of Northeast Public Radio. If you'd like to hear this show again, sign up for our podcast, or visit the 51% archives on our web site at wamc.org. And follow us on Twitter @51PercentRadio This week's show is #1614.