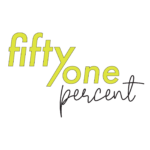 On this week's 51%, we hear about a women's prison choir. We also hear how homeless female veterans are finding refuge.
According to the American Civil Liberties Union, nearly six in every 10 women incarcerated in U.S. state prisons are survivors of physical or sexual violence. Prison often compounds the trauma. Amanda Weber had this in mind when she started a choir inside the women's prison in Shakopee, Minnesota. Natalie Pollard joined. The two are working together to start what's thought to be the country's first re-entry choir. KFAI's Anna Stitt reports.
Female veterans in New York without a permanent place to live have strikingly few options — and with the COVID-19 pandemic stretching on, they face more challenges than ever. Just a warning, this story contains details some listeners will find difficult to hear. 51%'s Jackie Orchard reports.
Motus Monologues the UndocuAmerica Series, features stories from the front lines of your undocumented neighbors. The stories were developed as part of a creative collaboration between Motus Theater in Colorado, and a group of undocumented people living in the U.S.
In this monologue, you'll hear Kiara Chavez speak about returning to Mexico for the first time since she was four. She was able to travel as part of the Advance Parole program, which once allowed youth with DACA (or Deferred Action for Childhood Arrivals) status to leave the country for work, education or humanitarian reasons. These visits are no longer allowed because the Advance Parole program was terminated in 2017.
Follow us on Twitter @51PercentRadio This week's show is #1622.