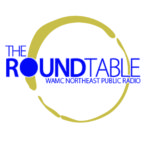 This summer, The Williamstown Theatre Festival brings together professional theatre artists with Berkshire residents to create and perform new work. Born of the belief that theatre is central to understanding, building and maintaining community, this initiative invites the people of Western Massachusetts to be a part of the Festival's creative process — not just as audience members, but on stage!
Obie Award-winning playwright Lucy Thurber puts a new spin on the Orpheus myth, set in Western Massachusetts. When Orpheus, a teenage girl, realizes that something is amiss in her neighborhood, she embarks on a treacherous journey to save her hometown.
Helmed by Festival Associate Director Laura Savia, and developed in collaboration with community partners, this World Premiere features a cast of 75 Berkshire residents performing alongside Festival actors. Performances are July 14-16 at 7:30PM and July 17 at 5PM.