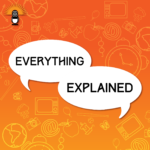 President Donald Trump's promise of a border wall has divided many on both sides of the issue. This summer, the Trump administration's zero tolerance policy brought about the removal of thousands of migrant children from their parents to child detention centers across the United States. The move sent shockwaves throughout the country, but for many, it's deja vu.
This isn't the first time U.S. immigration policy has been criticized for infringing on human rights in the name of national security. Many feel the separation of families at the border echoes of Japanese-American Internment during World War II. Shortly after the attack on Pearl Harbor, President Franklin Delano Roosevelt signed Executive Order 9066. The measure called for the relocation of more than 100,000 men, women, and children of Japanese ancestry from their homes to fenced-in centers known as internment camps.  But what exactly happened during Japanese Internment? What are the parallels with Trump's immigration crackdown? And what can history teach us this time around?
Today, we speak with expert Judith Dollenmayer, an administrator at Vassar College. But she's also worked closely on the issue as…
Credits:
Everything Explained is produced by WAMC Northeast Public Radio with assistance from Ashleigh Kinsey, and our intern Anne Seefeldt. Also, we'd like to give a special thanks to Judith Dollenmayer. I'm your host Patrick Garrett. As always we want to remind you to subscribe and leave a review because it helps us to make more podcasts like this one.
You can subscribe here on Apple Podcasts, here on Stitcher, and here on the Google Play store.
Informational Links:
https://nypost.com/2018/06/19/george-takei-trump-border-policy-worse-than-japanese-internment-camps/