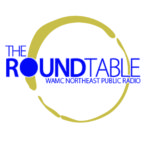 Now in his mid-seventies, Russell Banks has indulged his wanderlust for more than half a century.
In Voyager, Russell Banks, a lifelong explorer, shares highlights from his travels: interviewing Fidel Castro in Cuba; motoring to a hippie reunion with college friends in Chapel Hill, North Carolina; eloping to Edinburgh, with his fourth wife, Chase; driving a sunset orange metallic Hummer down Alaska's Seward Highway.
Russell Banks will be at Northshire Bookstore in Saratoga Springs on Friday, June 24th.