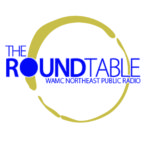 Voice Theatre in Woodstock, NY creates new productions and explores relevant dimensions of classic works. From play development readings and in-school workshops, to full-scale productions and international tours, Voice Theatre cuts through barriers of ethnicity, language and nationality, bringing together diverse peoples seeking mutual respect because of their shared experiences of humanity.
They join us to talk to talk about their Summer Youth Workshop which creates a fun supportive environment for young people to explore skills that develop confidence, social skills, focus, independent inquiry and collaboration while having fun in a creative environment.
We are joined by Voice Theatre artistic director Shauna Kanter and ensemble member Christa Trinler.