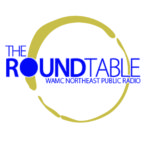 Vassar and New York Stage and Film's first main stage Powerhouse production this season is Lucy Thurber's Transfers.
As two young men from the Bronx vie for acceptance to an elite college, their shared past threatens to overshadow their bright futures. Class, ambition, and expectations are called into question when higher education – and its life-changing potential – is just within reach.
Thurber is a Lilly Award winner and won a 2014 OBIE Award for her theatrical cycle, The Hill Town Plays. She was also a member of the influential Obie-winning playwrights' collective, 13P.