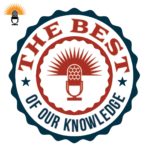 Want to teach accounting students about real world tax returns? Send them out in the real world to do people's taxes. That's what students at a Florida university are doing, they're volunteering with the United Way's VITA program.
Today on the Best of Our Knowledge, we'll hear how students are getting involved while getting credit.
We'll also meet a school nurse whose job has changed dramatically over the years, learn about a new report from the Union of Concerned Scientists on health and science, and spend an academic minute with musical parenting.