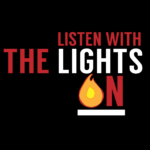 Every theater has a story to tell. And not just onstage. Theater legends abound worldwide, from ghosts in the wings to phantoms of the opera. In this episode, we step into the Cohoes Music Hall.
Built in 1874, it's the fourth oldest operational Music Hall in the country. The 475-seat theater stands in the heart of the Spindle City's historical district. In it's early days, it played host to many a famous Vaudevillian. Today, it hosts a wide variety of performances, from traditional theater to rock concerts and movie screenings. It's an intimate space, featuring old-fashioned cushioned benches as well as traditional theater seats. The walls are adorned with much of its original gilded décor, or facsimiles of what was originally there.
It's also supposedly home to one of it's original performers, famous early 20th century Vaudeville actress Eva Tanguay. We met up with the Music Hall's event coordinator, Hannah Milkins, who told us more about Eva and the theater.