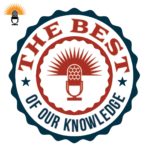 The PhD degree lies in ruins. That's the first sentence of a preview written about the new book called THE NEW PhD: How to Build a Better Graduate Education. The authors feel the PhD needs to quickly evolve to serve the needs of students and society. Here to talk about the book are those authors. Robert Weisbuch is a former professor of English at the University of Michigan. He served as the president of the Woodrow Wilson National Fellowship Foundation and was the eleventh president of Drew University. Leonard Cassuto is a professor of English and American Studies at Fordham University. He is also a columnist for The Chronicle of Higher Education. We asked Professor Weisbuch why we need a new PhD.
There may be a whole lot of professorial candidates with PhDs out there, but there are still school districts that are starving for K-12 teachers. That's the topic of today's Academic Minute.
Photo Courtesy of Johns Hopkins University Press.