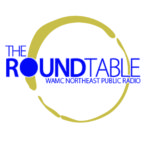 The Boys in the Boat: The True Story of an American Team's Epic Journey to Win Gold at the 1936 Olympics by Daniel James Brown tells the story of the University of Washington's 1936 eight-oar crew and their epic quest for an Olympic gold medal, a team that transformed the sport and grabbed the attention of millions of Americans. The sons of loggers, shipyard workers, and farmers, the boys defeated elite rivals first from eastern and British universities and finally the German crew rowing for Adolf Hitler in the Olympic games in Berlin, 1936.
First released in 2013, the best-selling book has been released in a Young Readers Adaptation by Viking Books.
Berkshire Sculling Association in Pittsfield is hosting John Biglow, member of the 1984 Olympic rowing team. John has developed a talk around the The Boys in the Boat book, which he'll be presenting at the Duffin Theater in Lenox on Sunday June 26 at 2:30.