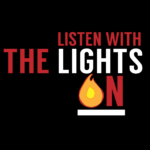 While there are common threads in lore throughout the world, nearly every country and culture has its own distinct tales. In the United Kingdom for example, many stories revolve around mystical creatures in the rolling hills and mists that are characteristic of the landscape. In the United States, we talk a lot about Bigfoot, who allegedly roams our forests and mountains.
In Canada, snow and winter imagery play a large role in legends there. On this episode of Listen with the Lights On, we explore a French Canadian tale from Montreal.
As you enter the campus of McGill University in the heart of Montreal, you see students mingling about buildings that display a mix of modern and gothic architecture. But beyond the bustle of a busy campus, looming on the horizon, is the voluminous Mount Royal. The city's namesake. And the setting for one of Montreal's most haunting tales.
Donovan King leads Haunted Montreal ghost tours, and authors the Haunted Montreal blog, where he shares scary stories from around L'Ile de Montreal. He shares the legend of Simon McTavish—a tale he says is one of the creepiest ghost stories in Canada.
You can subscribe to Listen With The Lights On via wamcpodcasts.org or via iTunes, Stitcher, or the Google Play store.