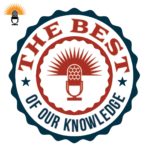 This week on The Best Of Our Knowledge, we speak with the authors of a new picture book The Slave Who Went To Congress.
The book shares the story of Benjamin Sterling Turner, who was born into slavery in the south and eventually became the first African American sent to Congress from Alabama.
Frye Gillard is a historian and writer-in-residence at the University of South Alabama in Mobile. Marti Rosner is a longtime educator and academic coach from Cobb County, Georgia. We asked how they learned about Benjamin Turner and why they decided to tell his story to young people.
It's tough to keep a band together in the best of times, but Eric Sayre is doing his best. Sayre teaches jazz performance at Minneapolis South High School. He likes to use the big band format as a teaching vehicle, but that instruction has changed a lot now that distance learning is in place. Sayre spoke with Phil Nusbaum from KBEM radio about the challenges of teaching Jazz performance in the COVID-19 era.
The future of travel and epidemiology are likely going to be connected for a long time. That's the topic of today's Academic Minute.