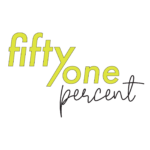 On this week's 51%, as we seek connections even more during the COVID-19 pandemic, we meet the founder of a salon series intended to gather women and have more meaningful conversations. And Kelly Corrigan talks about her new interview series.
Dr. Sharon Ufberg returns with her 51% segment "Force of Nature." This time, she interviews Anne Devereux-Mills, who is the founder and CEO of Parlay House, a global salon series designed to spark what she calls authentic conversations and build meaningful, supportive relationships across a diverse range of women. Parlay House has more than 5,000 members in nine cities across the globe. The story and journey of Devereux-Mills are chronicled in her recently released best-selling book, The Parlay Effect: How Female Connection Can Change the World.
Dr. Sharon Ufberg is co-founder of the personal development/wellness company, Borrowed Wisdom, in California.
Now we continue the conversation about conversations with Kelly Corrigan. She's a best-selling author and memoirist who has a new show on PBS stations, Tell Me More With Kelly Corrigan.  It's also available on a variety of streaming platforms. Corrigan's first book is "The Middle Place," about her father's battle with cancer at the same time she was battling the disease. This fall, Corrigan also launched a podcast, Kelly Corrigan Wonders. She spoke with 51%'s Ian Pickus.
That's our show for this week. Thanks to Tina Renick for production assistance. Our executive producer is Dr. Alan Chartock. Our theme music is Glow in the Dark by Kevin Bartlett. This show is a national production of Northeast Public Radio. If you'd like to hear this show again, sign up for our podcast, or visit the 51% archives on our web site at wamc.org. And follow us on Twitter @51PercentRadio This week's show is #1634.