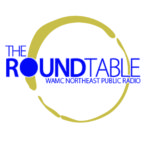 The Iroquois Indian Museum in Howes Cave, NY is celebrating its 35th anniversary and has many exciting and educational events going on this season including: artist demonstrations, a fall exhibition, A Soldier's Heart a Sister's Hands: Haudenosaune [ho deh neh show nee] Women Veterans, Iroquois storytelling and the Iroquois Festival on Labor Day weekend.
They will be hosting a party on July 9th to celebrate 35 years with vendors, live music, children's activities, silent auction and more.
Here to tell us more are Dr. Christina Hanks, Founding Director of the museum and Stephanie Shultes, Current Director.