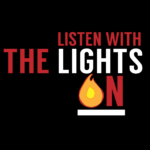 Visit any college or university campus in the world, and you're likely to find at least one tale of a ghostly presence amid the hallowed halls. West Hall is the oldest building at Rensselaer Polytechnic Institute in Troy, New York. And it's also the most haunted.
West Hall was built in 1869, as the Troy Hospital. Operated by the Sisters of Charity of Saint Vincent de Paul, the hospital would take in anyone in need of care. In 1923 it became a Catholic high school. And in 1953, it was incorporated into the RPI campus, where it now houses the school's arts and humanities programs.
Students and faculty have reported many ghost sightings and strange happenings there over the years. Its supernatural street cred is so robust that it's even mentioned on West Hall's Wikipedia page. One of its most notable ghosts is Nurse Betsy, a nun thought to have cared for patients in the late 1800s.
In this episode of Listen With The Lights On, we visit West Hall, where we talk to Paul Nooney of RPI's Office of the First Year Experience and Albany lore expert Maeve McEneny. Together, they lead The Original Albany Ghost Tour, and regularly take folks on ghost tours of the RPI campus.
You can subscribe to Listen With The Lights On via wamcpodcasts.org or via iTunes, Stitcher, or the Google Play store.