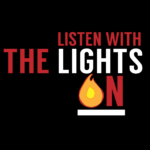 In the late 1600s, a group of French protestant families—Huguenots, as they were known—settled in New York's Hudson Valley. Looking for religious freedom—they were heavily persecuted in their French Catholic homeland—they built small stone houses and formed a community in and around what is now the town of New Paltz.
More than 200 years later, the descendants of those Huguenot families worked to preserve the homes and legends, which are still toured and told on the street today. The modern Huguenot Street is a busy thoroughfare, lined by shops, restaurants and the historic Huguenot homes. It has a rich history, and it is considered to be very haunted.
AJ Shenkman is the historian of Historic Huguenot Street, the organization that manages the 10-acre National Historic Landmark District. He's also a high school history teacher and the author of Wicked Ulster County: Tales of Desperadoes, Gangs & More. He joins us now with stories of the Deyo House on Huguenot Street.
You can subscribe to Listen With The Lights On via wamcpodcasts.org or via iTunes, Stitcher, or the Google Play store.