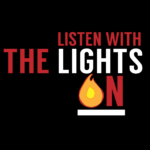 A bull. An animal known to most as a stalwart of toughness and resilience. As anyone who has tried to move a stubborn animal can tell you… it's no easy task.
Master Storyteller Jonathan Kruk joins us to discuss the Hudson Valley tale of a farmer, a bull and a hill, in the Bull of Bullhill.
You can subscribe to Listen With The Lights On via wamcpodcasts.org or via iTunes, Stitcher, or the Google Play store.