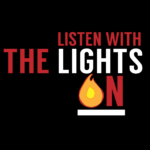 With more than one hundred thousand guests each year, the 27-year-old tradition of Terror Behind The Walls is scarier than ever. It is a fundraiser for Eastern State Penitentiary, located in the Fairmount neighborhood, in the historic city of Philadelphia, for the nation's first penitentiary.
Eastern State was founded by three men, Dr. Benjamin Rush, who some call the father of American Psychiatry, THE Benjamin Franklin who had his hand in anything and everything Philadelphia, and Bishop William White, director of Christ Church and one of the founders of the Episcopal faith in Philadelphia. They came together with the idea of making prisons less miserable and more productive. Thus, the idea of Eastern State Penitentiary became real.
Now, the penitentiary serves as an educational facility seeking to educate the public about the prison's history and the current epidemic of mass incarceration in the United States.
The facility had reports of mysterious visions and eerie experiences that date back to the 1940s. More than 60 paranormal teams a year take the time to visit the grounds.
We took some time to visit the allegedly haunted property onsite in Philadelphia. Just how did Terror Behind The Walls become such an attraction that people travel from far distances just to see?
We sat down with Amy Holloman. She's the Creative Director of the Terror Behind The Walls experience and holds quite a few titles.
Credits:
Listen With The Lights On is produced by WAMC Northeast Public Radio with assistance from Kristin Gilbert and Ashleigh Kinsey. Special thanks to Liz Hill, who produced an episode of her podcast, Postcards From The Road, in conjunction with this one. Go check it out, especially if you want a more on Eastern State and its history. Also we want to thank Terror Behind the Walls at Eastern State Penitentiary for the use of sound and music. As always we want to remind you to subscribe and leave a review because like everyone else in the "pod-realm" will tell you, it helps us to make more podcasts like this one. And finally, we your hosts would like to thank you, the listener. As for us, I'm Patrick Garrett, and I'm Jessica Bloustein Marshall.
For additional information on Eastern State, but more from a more history oriented perspective, give our sister podcast Postcards From The Road's episode on the Penitentiary a listen.