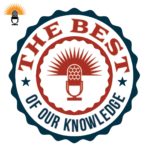 Two educators at a northern New York college are about to roll out some new workshops to help today's teachers meet the needs of today's students. This week on the Best of Our Knowledge, we'll learn about this teach-for-the-future project at SUNY Adirondack.
Jill Randall is an assistant professor of Mathematics. Krista Rivera instructor of English at SUNY Adirondack in Queensbury, New York. They will be running the first in a series of three workshops on November 30th.
For many children of military families, changing schools every few years is part of life. Starting fresh is often hard, and during the COVID-19 pandemic, the beginning of a new school year can be even more challenging. From Tampa, Kerry Sheridan reports for the American Homefront Project.
It's not just military families that have trouble juggling distance learning and friendships. That's the topic of today's Academic Minute.