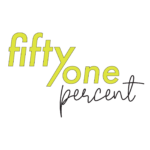 On this week's 51%, 2020 marks the 100th anniversary of guaranteeing women's right to vote, and a professor talks about women who deserve more of the limelight. We also hear about the first all-woman team to receive a Nobel Prize in science.
Suffrage and Its Limits: The New York Story, is a collection of essays edited and partially written by a collective of SUNY New Paltz faculty members. One contributor in particular contends that there's more to the suffrage movement than the likes of Susan B. Anthony and Elizabeth Cady Stanton.
In early October, Emmanuelle Charpentier and Jennifer Doudna were awarded the Nobel Prize in Chemistry. The pair developed a method for genome editing. They made history as the first all-woman team to receive a Nobel Prize in science. They hope it will inspire a new generation of women in science. Gilles Malkine is a writer and advocate for people with disabilities. His Women in History series contains essays, which depict the lives and accomplishments of women who made a difference against significant odds.
That's our show for this week. Thanks to Tina Renick for production assistance. Our executive producer is Dr. Alan Chartock. Our theme music is Glow in the Dark by Kevin Bartlett. This show is a national production of Northeast Public Radio. Follow us on Twitter @51PercentRadio.