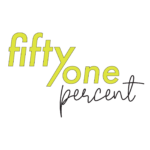 On this week's 51%, a sports studies professor discusses Major League Baseball's first female general manager, and more.
Artist and Producer Ahri Golden returns to 51% with an audio portrait of Leah, a woman who embraces her life force, change, and community. It's part of Golden's Bending in 2020 series.  You can find out more about her work at www.ahrigolden.com and follow her on Instagram @ahrigolden.
In November, a woman who started her Major League Baseball career as an intern became the majors' highest-ranking woman in baseball operations when she was hired as general manager of the Miami Marlins. According to the Marlins, Kim Ng is believed to be the first female GM in the four major North American professional sports leagues. Dr. Amy Bass, professor of Sports Studies at Manhattanville College in Westchester County, New York, talks about this first.
Dr. Bass is chair of the Division of Social Science & Communication. Her most recent book came out in 2018 — One Goal: A Coach, a Team, and the Game That Brought a Divided Town Together. She's also an Emmy Award winner for her work with NBC-TV at the London Olympics in 2012.
That's our show for this week. Thanks to Tina Renick for production assistance. Our executive producer is Dr. Alan Chartock. Our theme music is Glow in the Dark by Kevin Bartlett. This show is a national production of Northeast Public Radio. If you'd like to hear this show again, sign up for our podcast, or visit the 51% archives on our web site at wamc.org. And follow us on Twitter @51PercentRadio This week's show is #1637.