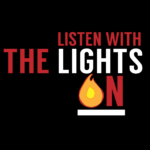 Ever wonder what lives in the cavernous storage rooms of a museum? Crates of artifacts, mixed with mummified remains and taxidermy? Or is there something even spookier?
We visit the "Something Scary" exhibit at the Berkshire Museum in Pittsfield Massachusetts in this episode of Listen with the Lights On to unearth a few creepy delights.
You can subscribe to Listen With The Lights On via wamcpodcasts.org or via iTunes, Stitcher, or the Google Play store.