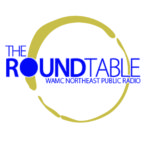 Shakespeare & Company was founded in 1978 and since then they've been presenting world-class classical and contemporary theater with a focus on none other than The Bard of Avon in Lenox, MA.
The season includes three Shakespeare plays: The Merchant of Venice, The Two Gentlemen of Verona and Twelfth Night, plus Regional Premieres by three women playwrights: of Or, by Liz Duffy Adams; The Taming by Lauren Gunderson and Ugly Lies the Bone by Lindsey Ferrentino, a bracing drama fresh from an acclaimed Off-Broadway production.
Additional titles include Sotto Voce by Pulitzer Prize-winner Nilo Cruz, and the return of Stephan Wolfert in Cry "Havoc!", and a new adaption of Aphra Behn's Emperor of the Moon by Jenna Ware.
Ariel Bock and Jonathan Croy are serving as co-interim Artistic Directors at Shakespeare & Company. They join us along with Daniella Varon who is directing Ugly Lies the Bone.