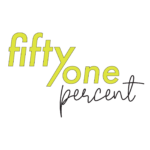 On this week's 51%, COVID has changed so much in our lives. Community dance is off the table, and a group of senior citizens is learning to get by without it, for now.
About four months ago, we brought you a story about a woman who had co-founded a community dance class that helps senior citizens fight inactivity and isolation. The group dancing was put on hold during the COVID-19 pandemic, taking away a social outlet so vital for many. The community class was still on hold at the time of this airing. Joann Jones is the co-founder of the free line-dancing class for senior citizens in Nashville, Tennessee's Hadley Park neighborhood. WPLN producer David Condos brings us an update to his earlier story from 51% episode #1609.
Meantime, the COVID-19 pandemic has left some military families in limbo. This spring, the Pentagon issued a "stop movement" order, prohibiting service members from transferring to new bases. Now, months later, some moves are taking place, but other troops – and their families – remain frozen in place. From San Diego, Steve Walsh reports for the American Homefront Project.
That's our show for this week. Thanks to Tina Renick for production assistance. Our executive producer is Dr. Alan Chartock. Our theme music is Glow in the Dark by Kevin Bartlett. This show is a national production of Northeast Public Radio. If you'd like to hear this show again, sign up for our podcast, or visit the 51% archives on our web site at wamc.org. And follow us on Twitter @51PercentRadio This week's show is #1627.