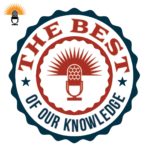 Today on the Best of Our Knowledge, we'll hear about the segregationist history of the school choice movement.
School choice has been an explosive issue since the day the term was first coined. It was largely touted as a system that would ensure underprivileged young people would have equal opportunity in education. However, in his new book Overturning Brown – The Segregationist History of the Modern School Choice Movement, Steve Suitts says the rhetoric of the school choice movement resembles that of segregationists, who closed public schools and funded private institutions in the wake of the 1954 Brown v Board of Education decision.
Now we turn to the COVID-19 pandemic.  When the Coronavirus first hit, the scientific community went into overdrive trying to find a way to test for the disease. Tests were quickly developed, however commercially-available test kits were in scarce supply and heavy demand. That's where laboratory-developed tests, or LDTs, come in. These tests are internally developed and validated at the performing laboratory.
Dr. Dennis Dietzen is a Professor of Pathology & Immunology and Pediatrics at the Washington University School of Medicine and is the Medical Director of Laboratory Services at St. Louis Children's Hospital. Dietzen published an editorial in The Journal of Applied Laboratory Medicine, which highlights the value of laboratory-developed tests in the context of the COVID-19 pandemic. He warns of the dangers of over-regulation of diagnostics.
His editorial will appear in the September 2020 issue of The Journal of Applied Laboratory Medicine.
Earlier we spoke about continued segregation in some private schools. But inequality still exists everywhere. That's the topic of today's Academic Minute.