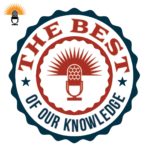 School and work schedules compete for time and space in the home right now.
Today on the Best of Our Knowledge, we'll hear how books and stories are helping to keep the peace.
We'll also hear about the rise of contact tracers, learn how labs rearranging their priorities, and spend an Academic Minute with some timely nursing.