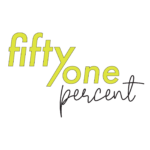 On this week's 51%, she was the bassist for the Go-Go's. We spend the show with Kathy Valentine, who has written a memoir and a soundtrack.
Kathy Valentine was the bassist for The Go-Go's, which became the first multi-platinum-selling, all-female band to play instruments themselves, write their own songs, and have a number-one album. Their debut album, "Beauty and the Beat," spent six weeks at the top of the Billboard 200 and featured the hit songs "We Got the Beat" and "Our Lips Are Sealed."
Valentine's memoir All I Ever Wanted: A Rock 'n' Roll Memoir, traces the path, which took her from her childhood in Texas to the height of rock 'n roll stardom and the devastation after the band collapse.
That's our show for this week. Thanks to Tina Renick for production assistance. Our executive producer is Dr. Alan Chartock. Our theme music is Glow in the Dark by Kevin Bartlett. This show is a national production of Northeast Public Radio. If you'd like to hear this show again, sign up for our podcast, or visit the 51% archives on our web site at wamc.org. And follow us on Twitter @51PercentRadio This week's show is #1610.