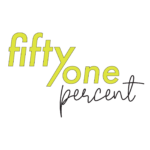 On this week's 51%, there was a time when violet corsages were in… even a first lady was known to sport them. The National Guard steps in to plug staff shortages at long-term care facilities in California.
You've heard of the Rust Belt… the Corn Belt… the Sun Belt…but what about the Violet Belt? The Violet Belt ran through a portion of New York's Dutchess County, in the Hudson Valley. Recently, a ceremony in the heart of what used to be the Violet Belt commemorated the town as the Violet Capital of the World.
Members of the National Guard have been deployed across the country to assist overwhelmed health departments deal with COVID-19. In California – one of the hardest hit states – Guardspeople also are working a non-traditional mission in long-term care facilities. Emily Elena Dugdale reports for the American Homefront Project.
Living life as a multi-ethnic person in the entertainment industry can have its challenges, but one performer has found a way to choose joy despite others trying to put her in boxes. Diana Opong-Parry brings us this audio portrait.
That's our show for this week. Thanks to Tina Renick for production assistance. Our executive producer is Dr. Alan Chartock. Our theme music is Glow in the Dark by Kevin Bartlett. This show is a national production of Northeast Public Radio. If you'd like to hear this show again, sign up for our podcast, or visit the 51% archives on our web site at wamc.org. And follow us on Twitter @51PercentRadio This week's show is #1621.