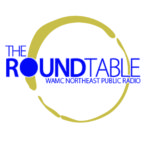 Red Hot Patriot: The Kick-ass Wit of Molly Ivins is a staged reading with Nancy Rothman at PS21 in Chatham on Friday night at 8PM.
It's an election year, so what better time to enjoy a play based on the famous witticisms of political columnist and humorist Molly Ivins? Her satirical insights into the American political system still ring true today, and twin-sister journalists Margaret and Allison Engel have written a very funny show celebrating Ivins' courage and tenacity.
Nancy Rothman has acted on stages in NYC, regionally and abroad, as well as on film, television and radio. She is also a favorite with local audiences, and has graced the PS21 stage on numerous occasions. Nicola Sheara is directing Nancy in the reading and we welcome them both to The Roundtable.