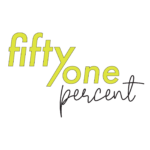 On this week's 51%, we showcase recognition, hope, and inspiration.  Project Little Shell highlights three generations of women and their now federally recognized tribe. A speech pathologist discusses her new book about hope after strokes, and more.

The Little Shell Tribe of Chippewa Indians was federally recognized in late 2019 after more than 100 years of fighting for the designation. The University of Montana's series, "Project Little Shell," explores questions of enrollment for three generations of women in one family.
Dr. Sharon Ufberg returns with her 51% segment "Force of Nature." She interviews a woman who has helped thousands of clients transition through serious health crises and brain injuries. Tsgoyna Tanzman, a speech pathologist and life coach for more than 25 years, is the author of "Hope After Stroke for Caregivers and Survivors: The Holistic Guide To Getting Your Life Back," which is being called The Stroke Bible.
Dr. Sharon Ufberg is co-founder of the personal development/wellness company, Borrowed Wisdom, in California.
Gilles Malkine is a writer, musician, and advocate for people with disabilities. He brings us a profile from his Women in History series about the best-known anthropologist of the 20th century.
Malkine's Women in History series contains essays, which depict the lives and accomplishments of women who made a difference against significant odds.
That's our show for this week. Thanks to Tina Renick for production assistance. Our executive producer is Dr. Alan Chartock. Our theme music is Glow in the Dark by Kevin Bartlett. This show is a national production of Northeast Public Radio. If you'd like to hear this show again, sign up for our podcast, or visit the 51% archives on our web site at wamc.org. And follow us on Twitter @51PercentRadio This week's show is #1611.