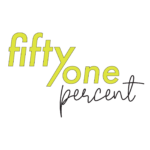 On this week's 51%, the CEO of a Planned Parenthood in New York says the COVID-19 pandemic brought out more protestors, and female film students want a more accessible path to directing.
Planned Parenthood of Greater New York, like other health services organizations, responded to the COVID-19 pandemic by relying more on telehealth. Planned Parenthood was deemed an essential service and has remained open throughout for in-person visits. New York has been reopening in different regions in phases. We spoke with President and CEO Laura McQuade, about the pandemic, abortion access, and protests outside its centers. This interview was recorded before protests over the death of George Floyd in Minneapolis.
From #OscarsSoWhite to #MeToo, the American film industry has been struggling to demonstrate its commitment to equality. The latest study from the Annenberg Inclusion Initiative showed, male directors outnumbered women 20 to 1 in the top-grossing films of the last 13 years. At the University of Southern California, which is one of the nation's premier film schools, one student production is making waves. Cate Young has more.
Principal photography on "Spit It Out, Margo!" wrapped before LA's lockdown began. With post-production happening remotely, the fate of Ella's film is still up in the air.
That's our show for this week. Thanks to Tina Renick for production assistance. Our executive producer is Dr. Alan Chartock. Our theme music is Glow in the Dark by Kevin Bartlett. This show is a national production of Northeast Public Radio. If you'd like to hear this show again, sign up for our podcast, or visit the 51% archives on our web site at wamc.org. And follow us on Twitter @51PercentRadio This week's show is #1612.