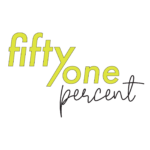 On this week's 51%, author Victoria Phillips discusses her book Martha Graham's Cold War: The Dance of American Diplomacy.
In the book Martha Graham's Cold War: The Dance of American Diplomacy, Cold War historian Victoria Phillips illuminates the dance icon's four-decade reign as the country's premiere cultural ambassador. Graham toured on behalf of every seated American president from Dwight Eisenhower to Ronald Reagan. Phillips, a one-time student of Graham's, reveals her mentor to be a master at using modern dance as a propaganda tool, promoting American values around the globe. She begins by talking about why she wrote the book.
Phillips has curated several exhibits on dance and politics in Europe and Washington, DC. She has lectured at renowned universities, colleges, high schools and international institutes. Her primary research is held at the Library of Congress as the Victoria Phillips Collection. Before her academic career, Phillips was a dancer and then a portfolio manager on Wall Street.
That's our show for this week. Thanks to Tina Renick for production assistance. Our executive producer is Dr. Alan Chartock. Our theme music is Glow in the Dark by Kevin Bartlett. This show is a national production of Northeast Public Radio. If you'd like to hear this show again, sign up for our podcast, or visit the 51% archives on our web site at wamc.org. And follow us on Twitter @51PercentRadio This week's show is #1626.