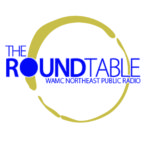 Chester Theatre Company is getting ready to start their 27th season since the theater was founded in 1990 and the first under the leadership of Producing Artistic Director Daniel Elihu Kramer. The four-play season will run from June 30th through August 28th at the Chester Town Hall in Chester, MA.
The season starts with a show, written by Kramer, My Jane, a world premiere
 adapted from the novel by Charlotte Brontë. It's Kramer's newest play, his second for CTC, following Pride@Prejudice in 2011. My Jane weaves Jane's romantic story with the lives of her readers, all of whom have their own beloved "Jane."
Daniel Elihu Kramer, joins us this morning along with Camila Canó-Flaviá who is playing Jane in the Chester Theatre production.