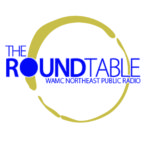 The Music Haven Concert Series presents world-class concerts in Schenectady, NY. All their shows are scheduled to take place in Schenectady's Central Park on the Agnes MacDonald Music Haven Stage – with a rain-site at Proctors in case of inclement weather.
The Music Haven Concert Series continues its tradition of 'traveling the world one concert at a time' with their 2016 season of free, open-air concerts in Schenectady's Central Park. This year's series is stacked with international touring talent that promises to transport Music Haven audiences to locales such as: Senegal, Nashville, Puerto Rico, Trinidad, Jamaica, Harlem, Ukraine, Macedonia, Cuba and County Sligo, Ireland.
Mona Golub is the Music Haven Concert Series producing artistic director and she joins us to tell us about their schedule for this summer that runs Sundays at 7PM beginning this Sunday, July 10th.