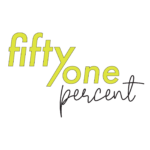 On this week's 51%, we speak with author Rachel Monroe about her new book, which examines the complicated relationship between women and the crime genre.
I'm Elizabeth Hill, in for Allison Dunne and this is 51%. In her new book Savage Appetites: True Stories of Women, Crime, and Obsession, Rachel Monroe crafts an illuminating study on women's complicated relationship with crime. Using a combination of personal narrative, on-the-ground reporting, and a sociological examination of violence and media over the past 100 years, she explains why women are so drawn to this genre. As a warning parts of this interview contain the analysis of sensitive topics. We will be discussing the Columbine shooting, which may be difficult for some to listen to. Monroe says her book started as an examination of her own curiosity.
Savage Appetites: True Stories of Women, Crime, and Obsession, published by Scribner.
That's our show Allison Dunne will be back next week. Thanks to Tina Renick for production assistance. Our executive producer is Dr. Alan Chartock. Our theme music is Glow in the Dark by Kevin Bartlett. This show is a national production of Northeast Public Radio. If you'd like to hear this show again, sign up for our podcast, or visit the 51% archives on our web site at wamc.org. And follow us on Twitter @51PercentRadio This week's show is #1623.