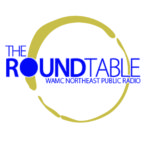 llusionist dance company MOMIX, under the direction of Moses Pendleton, will make their third appearance at the The Mahaiwein Great Barrington, MA this Saturday and Sunday.
Based in Washington, Conn., this innovative dance company seemingly defies categorization as easily as its dancer-illusionists defy gravity. Their show, VIVA MOMIX, features a collection of company and audience favorites.
Artistic Director Moses Pendleton has been one of America's most innovative choreographers and directors for over 40 years.