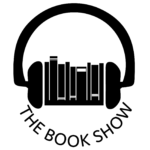 On this week's Book Show, Lydia Millet discusses her new book A Children's Bible.
Her novel follows a group of children on a forced vacation with their families. Contemptuous of their parents, who pass their days in a stupor of liquor, drugs, and sex. The children feel neglected, and suffocated at the same time. When a destructive storm descends on the summer estate, the group's ringleaders decide to run away, leading the younger ones on a dangerous foray into the apocalyptic chaos outside.
Millet is a Senior Editor at the Center for Biological Diversity. She regularly tackles environmental issues in her op-eds for The New York Times.