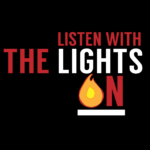 Starting in Washington D.C. on April 21st the funeral train carrying President Abraham Lincoln's body for his last journey around the nation left Union Station northward bound where it cut through Philadelphia, New York, Poughkeepsie, Hudson, Albany, Utica, Buffalo, Cleveland, Columbus, Indianapolis, Chicago, before arriving in Springfield Illinois on May 4th. The presidential procession traveled across the country so mourners from all over could see the President's final ride. Just days earlier, the country was celebrating the Confederate surrender.
One lesser known fact is that Lincoln actually signed the bill creating the secret service the exact same night he was shot in Ford's theater. His body guard was not at his post but rather drinking at the saloon next door during intermission, supposedly the same saloon where John Wilkes Booth was drinking.
On a recent visit to the New York State Capitol, we chatted with official Capitol tour guide Stuart Lehman about the infamous train's alleged appearance in Albany…
You can subscribe to Listen With The Lights On via wamcpodcasts.org or via iTunes, Stitcher, or the Google Play store.