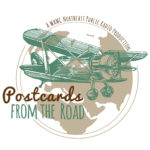 The Ironman Triathlon is considered by many, to be the world's most challenging endurance event. Multiple events take place each year around the globe.  In 2017 Virginia native Ru Remennikova traveled to Australia to compete.  She also competed in Lake Placid in 2018.
The Ironman consists of 2.4 mi of swimming, followed by 112 mi of cycling, and is rounded out with 26.2 mi of running.
We asked why she decided to travel to Australia for her first Ironman competition. 
Remennikova is the owner of Pulp on Lakeside coffee shop.  She is currently working to create a platform, which highlights energy shifting and a sustainable mindset to achieve your goals. You can learn more via Instagram.