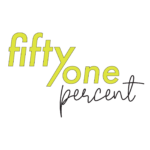 On this week's 51%, we speak with Dr. Bilha Fish about her new book Invincible Women, which takes an in-depth look at the lives of 21 American immigrants. We also hear about one woman's quest to support black writers, and more.
Dr. Bilha Chesner Fish is an Israeli-American immigrant living on Long Island and in New York City. Dr. Fish, a distinguished radiologist, founder of Manhasset Diagnostic Imaging and Pathways Women's Health. Dr. Fish is a longtime advocate for community service and women's empowerment. In her new book Invincible Women: Conversations with 21 Inspiring and Successful American Immigrants, she speaks with women from around the world about their journeys to America and the obstacles they faced. She shared her own story of immigrating to the U.S. with 51%'s Elizabeth Hill.
When one white woman working in Hollywood received a surprise residual check, she skipped the bank and went to Twitter. She decided to offer the money, $100 at a time, no questions asked, to support black women writers. During America's current racial reckoning, Beanndrea July asks whether Venmo donations offer a small but significant new-age form of reparations.
That's our show for this week. Thanks to Tina Renick for production assistance. Our executive producer is Dr. Alan Chartock. Our theme music is Glow in the Dark by Kevin Bartlett. This show is a national production of Northeast Public Radio. If you'd like to hear this show again, sign up for our podcast, or visit the 51% archives on our web site at wamc.org. And follow us on Twitter @51PercentRadio This week's show is #1615.