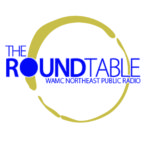 This Summer, Hudson Valley Shakespeare Festival presents productions of The Bard's Measure for Measure, As You Like It, and Macbeth in repertory in the tent at Boscobel House and Gardens in Garrison, NY.
Davis McCallum and Annie Purcell join us.
Davis is Hudson Valley Shakespeare Festival's Artistic Director, he has been in the position for two full seasons. The award winning director has also directed this summer's production ofMeasure for Measure — which stars Annie Purcell as Isabella. Her Broadway credits include The Coast of Utopia, Dividing the Estate, and Awake and Sing!.