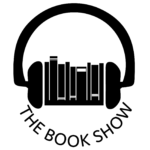 On this week's Book Show, Ibram X. Kendi discusses his book How To Be An Antiracist.
Kendi is the founding director of the Antiracist Research and Policy Center at American University.
He is also a columnist at The Atlantic, and author of Stamped from the Beginning: The Definitive History of Racist Ideas in America, which won the National Book Award for Nonfiction.
This is an encore of show #1624, Kendi's interview with Joe Donahue originally aired September 2019.